Reading Time:
2
minutes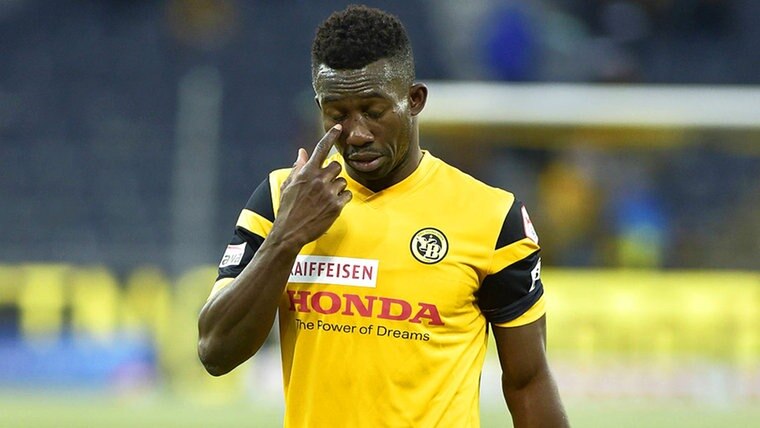 The winter transfer season in the Bundesliga came to an end yesterday. However, tongues are wagging in Hamburg and Bern on who is to blame for Sekou Sanogo's failed move from Young boys Bern to Hamburg.Fact is, the deal failed because an Email from Bern arrived 240 seconds too late to beat the Monday deadline.
Sekou Sanogo, from Ivory Coast,,a midfield player for Young Boys Bern dreamed of playing in the Bundesliga. His dream almost came true yesterday. According to the chronology of events that lead to the collapse, it is very sad how 240 seconds can change the fortunes of a player.
Sanogo arrived Hamburg with his agents on Monday at 14:00 hours.He did the obligatory medical check up and an agreement was reached with Hamburg.Hamburg and Bern agreed on details an hour and half before the 18:00 o'clock deadline.The remaining process was just a formality. Unfortunately, the email with the concluded deal arrived at 18.04 from Bern.
Hamburg Sport director, Peter Knäbel, was quoted in the club's web site with these comments,"unfortunately, the necessary documents for the deal came too late from Bern.It is very annoying.I am so sorry for the player, who would have loved to play for Hamburg."
Young Boys, Sport boss,Fredy Bickel, refused to take the blame for the failed deal. According to his version, Knäbel came in contact with him on Sunday.Sanogo was the last minute option for Hamburg.Talks progressed until the next day. Sanogo went for the medical check up.Later, both parties agreed for a loan deal with a buy option for 2,2 Million Swiss Francs.At 17:51,Bern mailed the finished copy of the deal to Hamburg.The rest is history.
This is not the first time that Hamburg have failed to acquire a player at the last minute. Fax machine hinders Eric-Maxime Choupo-Moting transfer was the headline some time ago.
for more updates follow @bundesligavibes on twitter