Reading Time:
2
minutes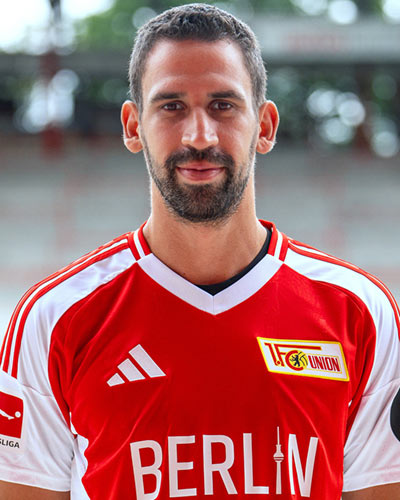 Tunisia is one of the five countries from Africa that is representing the continent at the world cup in Russia next year, and they are looking around the globe for their illustrious sons to represent them. At the moment, the searchlight is pointing at Rani Khedira of FC Augsburg.
Rani Khedira has both German and Tunisian nationality and has played for Germany in various age grade competitions.
This is not the first time that Tunisia is interested in Khedira. Tunisia came calling two years ago as the midfielder was playing for RB Leipzig but he rejected the offer. This time around, with prospects of playing at the world cup, the offer to play for Tunisia sounds attractive.
Khedira is an integral part of FC Augsburg since his transfer from Leipzig and his performance so far have been quite impressive.
He is thinking about the offer and he said in Kicker, "I have not decided yet. First of all, I want to gain a foothold in the Bundesliga and develop myself further. I want to play the next ten games and then we can sit together sometime in the spring and see if it fits for both sides. That's the state. "
Playing in the world cup is a privilege and Rani must have heard from his elder brother Sami, who is a world champion with Germany about the feeling.
As the world cup gets closer, decisions need to be made and Khedira is only trying to be conscientious. It is understandable for a player who does not speak French or Arabic. There would be lots of communication ahead in the language that both sides understand. It is my fervent wish that he does the right thing.