Reading Time:
< 1
minute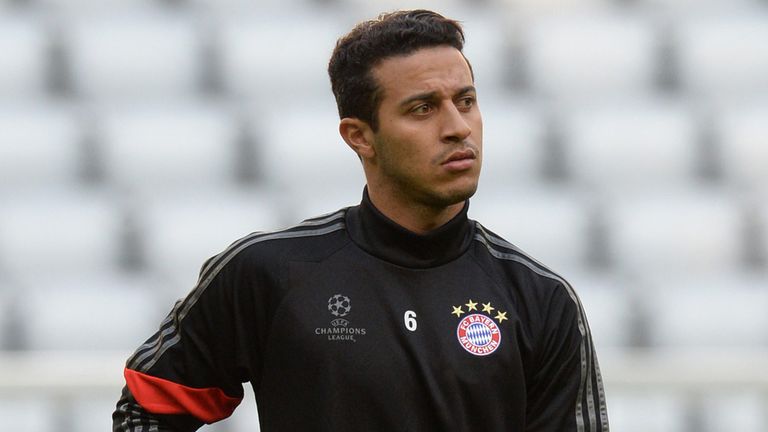 FC Bayern have extended the initial contract of Thiago from 2017 until 2019.The President of Bayern Munich,Karl-Heinz Rummenigge,said on the club's website,"we are happy that Thiago, has decided to stay in Bayern for a long time. He is young, and an important player for the future of the club."
The midfield player, who came to Bayern in 2013 for €25 Million is the wish player from Coach, Pep Guardiola.Guardiola was quoted as saying at the time that, "either Thiago or nothing." Thiago has a perfect relationship with Guardiola. There are already speculations that his contract extension might influence Guardiola to stay in Munich.Because, Pere Guardiola, is the agent of Thiago and a brother to Pep Guardiola. Currently,Guardiola has not made up his mind to extend his contract.
Thiago has played a total of 25 games for Bayern Munich. Due to a recurring knee injury,he did not play football for over a year.Presently he is injury free.
for more updates check @bundesligavibes on twitter